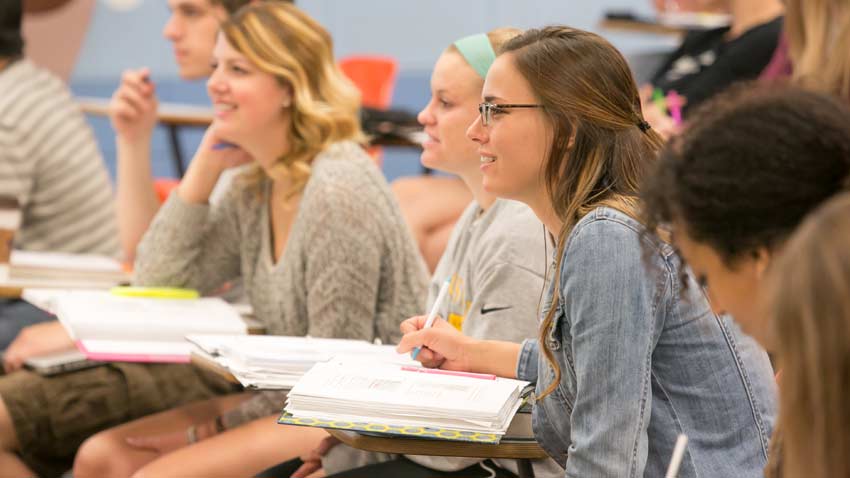 What sets Augustana apart from the other colleges and universities you are considering?
The difference is professors who pride themselves as teachers: who know your name, value your interests, engage you in conversation, care if you miss class, have lunch, coffee, or tea with you, and advise you on classes. They commit to helping you explore your passions and discover what it is that you are called to do, which leads to fulfilling careers. Our professors want our graduates to create a life with purpose and meaning.
"I wanted a good community where you could take classes but also get to know your professors and be involved in other activities."
Experience the Difference
Augustana's community of people who learn, teach, live, and play together makes the difference. We hope you will choose to join us in the fall and experience the difference.
Augustana College offers you an exceptional educational value because it's an affordable investment with considerable lifetime returns.
As a private college affiliated with the Lutheran Church, Augustana excels at providing personalized attention and support while engaging students in meaningful inquiry that not only helps them develop the broad knowledge and skills that are crucial to success in today's global society, but also fosters integrity, faith development, and contributions to the public good.
Consider the benefits:
Plus, based on our high four-year graduation rates and the average scholarship/grant assistance we award, it may actually cost less than you think to attend Augustana. See Augustana's Value Statement.